Dark Souls by A. R. Hicks
Click here for the Kickstarter project.
Dark Souls follows the adventures of Macroy and his companion Rockfel as they try to stop an ancient invading evil force of dragons known as the Morrigan from opening door to Netherlem and enveloping the world in complete darkness.
Cover :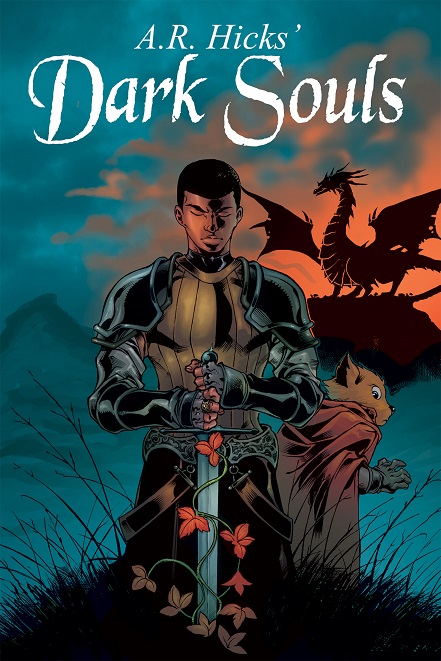 Sample Interior :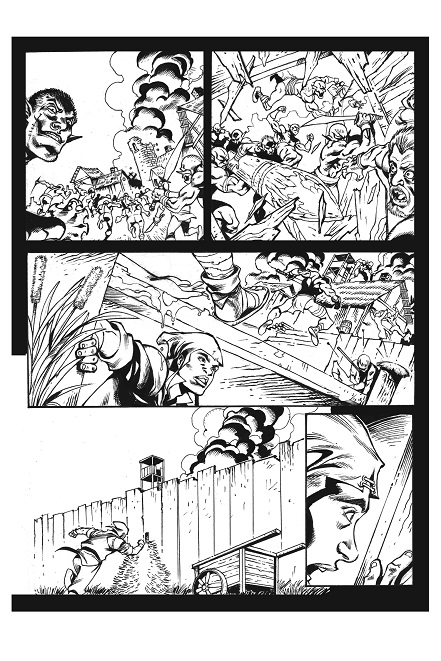 As you mentioned in your kickstarter, this was your first writing project. What was your inspiration?
Firstly I was inspired by Ben Dunn of Ninja Highshool and Fred Perry as a kid. It wouldn't be until I was in my late teens that I realize Dunn was Asian and Perry was Black. It impacted a lot as a Black kid growing up as I thought most people who drew and wrote comics were White. That only encouraged me to try harder to get into comics and it lifted my spirits as where I grew up most people told you would be good at certain things based on your race. Other inspirations are from 80s cartoon shows such as Jace and the Wheeled Warriors. games like Legend of Zelda, Final fantasy and later World of Warcraft. Tabletop games like Dungeons and Dragons. Steamboy got me into Steampunk as well as Fullmetal Alchemist as I had not heard of it up until that point.
Was it hard to get your team assembled?
Yes! We didn't have everyone at the beginning while some of the team coming on later. Most people from the services (hire) website were expensive! At one point Jezreel Rojales and I had a falling out but it was resolved to complete the project.
What was your inspiration for the main character?
Deadpool meets Riley Freeman from Boondocks. Very high-strung, ambitious, unpredictable, and talkative while at the same time he is uncertain, compassion, and mature when he wants to be!
How far have you planned out the series?
It will have 4 chapters with the first 4 being the first issue.
It's a finite series with a definitive ending.
Thanks for your time and good luck on your story and the kickstarter project.
Posted: October 8th, 2014 under art, comic, Featured Artist.
Tags: Adventure, Antoine R Hicks, Dark Souls, fantasy, kickstarter, Steampunk