Iron Man – Mark 42 – Pop! – 23 Marvel
In time for the new Iron Man 3 movie, the Mark 42 armour. The Pop! Marvel collection is a little hit and miss, they all look pretty good however the paint job and quality varies quite a bit from figure to figure. (Took me a while to find a nice Mark 42!) Couldn't resist this one and blue lights added into the photo for the little extra effect.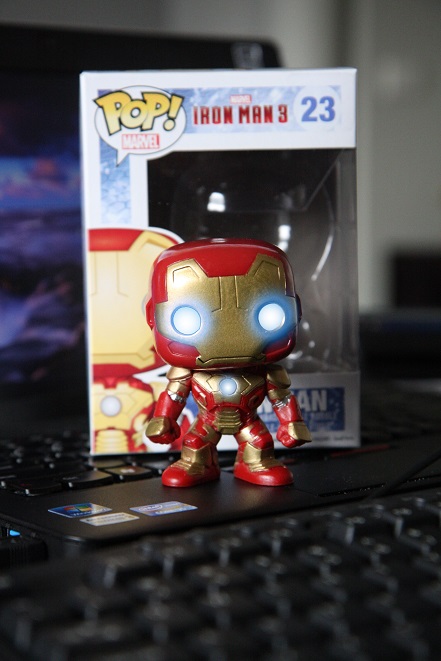 Like most Marvel movies, there is an extra scene after the credits! Make sure you stay to check it out.
Posted: April 28th, 2013 under art, comic, Photography.
Tags: 23, after credit scene, iron man, Iron Man 3, ironman, Mark 42, marvel, pop!, review, Robert Downey Jnr, vinyl figure
One Response to "Iron Man – Mark 42 – Pop! – 23 Marvel"