Valentine's Day Pookie by Mike Crichlow
The last time Mike Crichlow was featured on this site was Valentine's Day. Mike kindly provided some new artwork for this Valentine's 2010. *sigh* Looks like Pookie is getting lucky again this year. I asked what he was up to and he mentioned he's still working on some amazing projects (which might result in a movie deal!) from sci-fi to racing genres!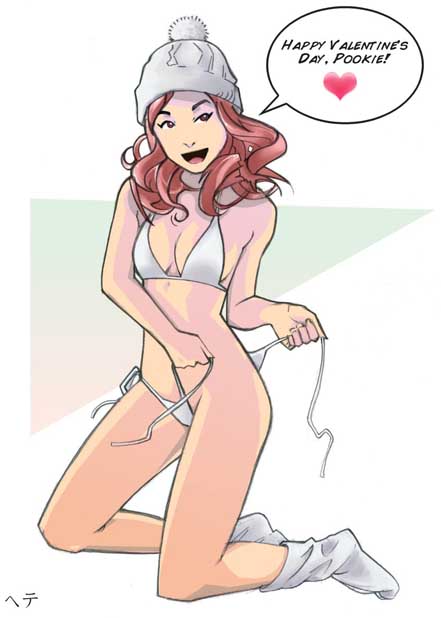 Make sure you read Mike Crichlow's interview with this site. It's an amazing story that will leave you feeling very inspired.
Deviant Art :
http://michaelcrichlow.deviantart.com
Website :
http://mikecrichlow.com
You can also purchase his sketchbook here :
http://www.lulu.com/content/2938524
Posted: February 14th, 2010 under art, Featured Artist.
Tags: artwork, Pookie, Swimsuit, valentine's day
3 Responses to "Valentine's Day Pookie by Mike Crichlow"