Hulk in the Rain – Competition Winner
The winner to the Hulk in the Rain competition as chosen by the artist Lee Sargent . . .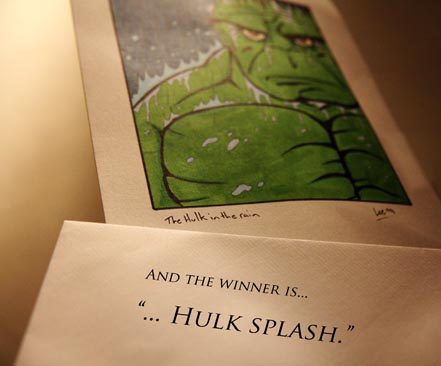 Congratulations to Fox for the winning entry. Your prize is on its way! Special thanks to Lee Sargent (http://quityourdayjob.com.au) for donating such an amazing prize. With more than 30 different entries, this one wasn't an easy one to decide. Thanks to everyone who entered, there will definitely be more competitions in the future.
Posted: November 10th, 2009 under art, comic, Featured Artist.
Tags: competition, hulk, lee sargent, rain
7 Responses to "Hulk in the Rain – Competition Winner"