Sydney Harbour Bridge – Grass Picnic
Fancy a picnic on the Sydney Harbour Bridge? That's exactly what happened, they laid out almost 3km of grass to cover the entire motorway for 6000 lucky residents to enjoy a breakfast picnic on the harbour bridge. The predicted rains kept away and it was a sensational morning!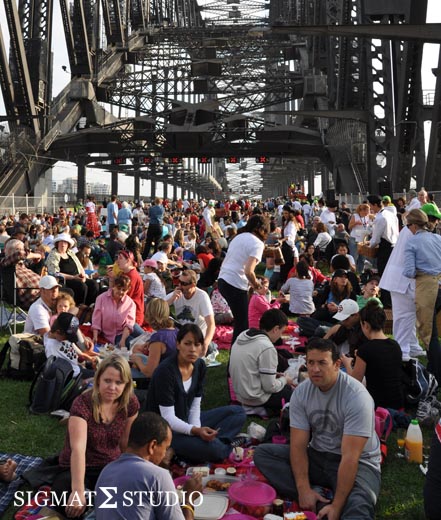 Volunteers handing out fresh loaves on bread to enjoy from Abbot's Village Breads.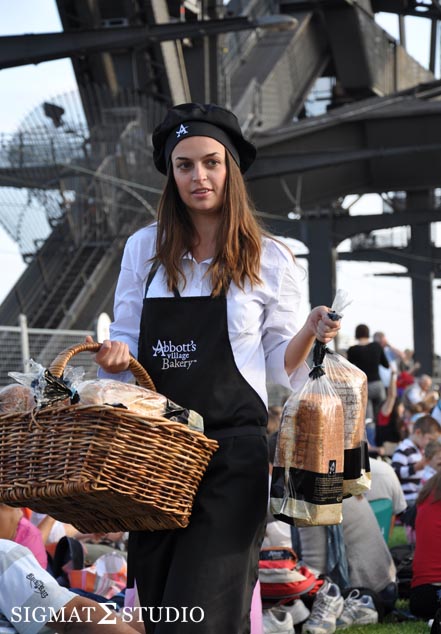 And of course, clowns for entertainment!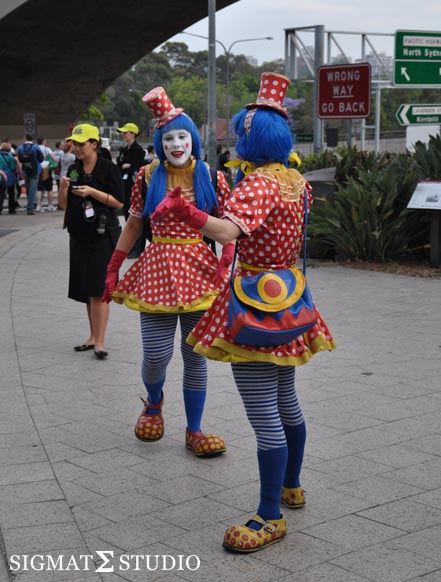 Entry to the picnic area.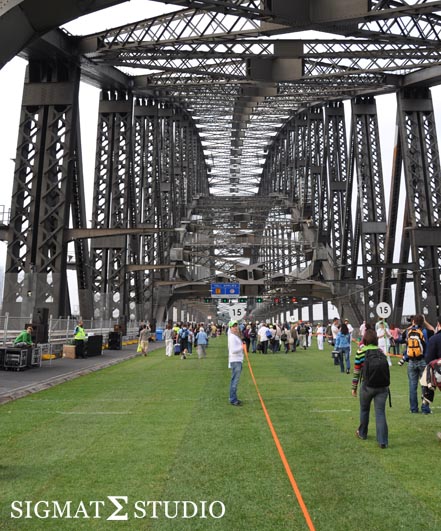 For any doubters . . it was real grass!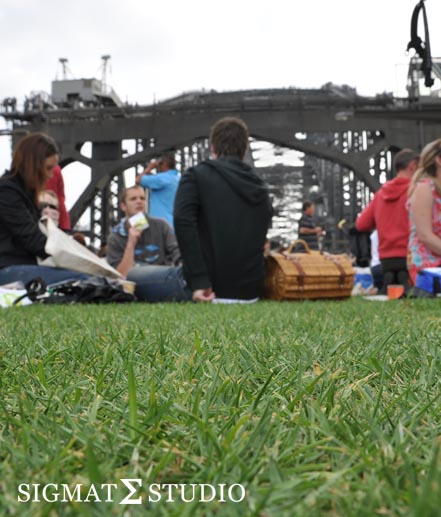 Photos are courtesy of Toshio. It was nice to be part of this historic event, I doubt that the government will do it again anytime soon. So much food was handed out such as yoghurt, apples, jam and other produce!
Posted: October 25th, 2009 under Photography, Places.
Tags: bread, clown, grass, picnic, sydney harbour bridge
17 Responses to "Sydney Harbour Bridge – Grass Picnic"