All Star Superman
Over the weekend, I picked up Morrison and Quitely All Star Superman Volume 1 and 2. It collects the first twelve issues of the series and it's absolutely a treat. This is one of the best Superman series I have read in a long while. It's bring a lot of ideas into place from Bizzaro world to sun eaters and of course Lex Luthor.
It's a fantastic premise, it brings the idea of world of Superman not only as a god but a scientist who looks upon the world with a certain curiosity. Morrison manages to combine elements of aliens, time travel into one heck of a story. Quitely's art is extremely detailed and perfect for the writing. This is definitely one series to check out!
BTW if you're looking for another good read try Pride of Baghdad.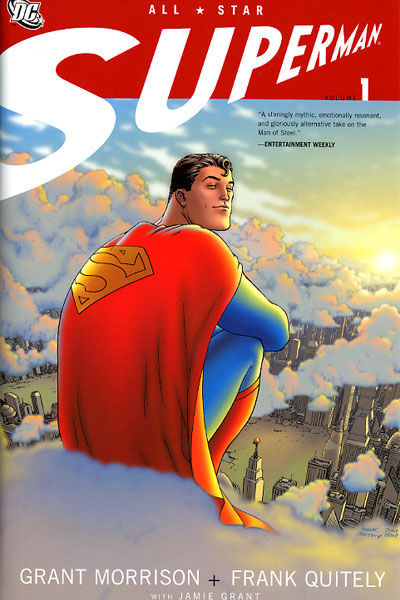 Posted: September 9th, 2009 under art, comic.
Tags: all star superman, comic, review