Catwoman by Franc Czuba
Franc Czuba is one of illustrators on Dusk (written by David Doub). He has a very fusion based style mixing Japanese manga with exaggerated anatomy and perspective with a cleaner American style rendering. Franc was kind of enough to create a Catwoman showcase including his sketches to demonstrate his work.
Final :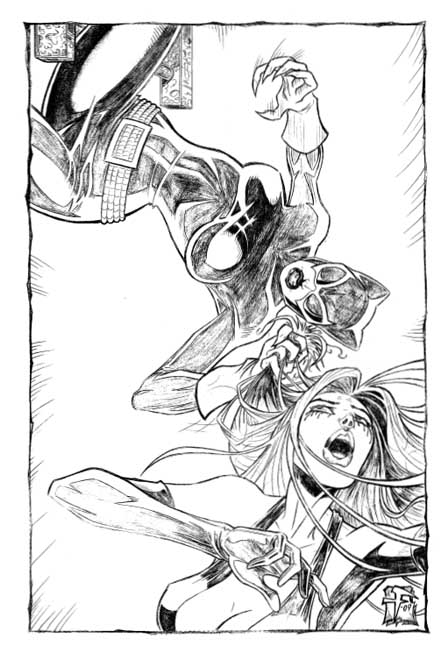 Preliminary sketch 01 :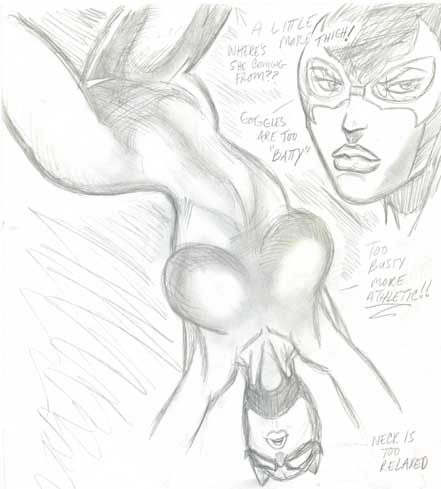 Preliminary sketch 02 :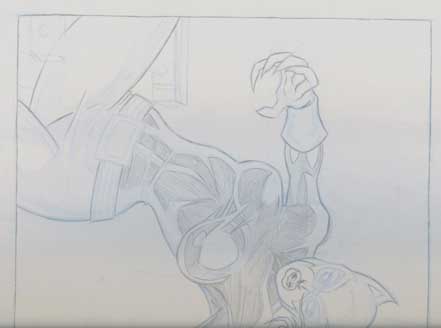 Before we launch into your artwork, what do you do in your spare time?
I like taking my son to the park, reading to him, helping him with math and spelling. Karaoke. Sentence fragments. Big fan of comedians, especially Bill Hicks, Frank Caliendo, Lewis Black, among
others. I'm a very boring guy.
Haha . . I don't think you're boring at all.
Anyway onto your work. Did you train formally?
Self-taught. And self-training, I guess. I had training at ; an acting school in New York. I still apply what I've learned there for storytelling, facial expressions. Posture. Body language. I have also read a lot of books on anatomy and perspective, and I still use comic books as reference.
And, of course, all the notes I received at conventions over the years. None of the notes were really too consistent, though. So it's been a challenge. But well worth it. Took a lot of notes. It's been a great learning experience and I'm still learning.
Who would you consider your artistic influences?
Good question. But there are way too many great artists for me to list. I also take my inspiration from very good writing as well. And music. Also way too many to list.
Thanks for your time!
Good luck with Dusk and your future endeavours. I'm sure we'll see your name pop up on some new and exciting project.
Posted: August 12th, 2009 under art, comic, Featured Artist.
Tags: artist, Catwoman, franc czuba
9 Responses to "Catwoman by Franc Czuba"