Life Drawing – Karl Mattas
Hard to believe there's exactly 2 weeks till Christmas! Time has gone past too quickly. With the Life Drawing course concluded, I asked the instructor Karl Mattas if he would be interested to answer a few questions for http://www.sigmatestudio.com about how he started out and his approaches to teaching.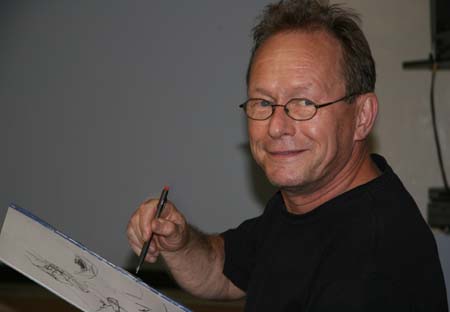 When did you start art professionally?
I became seriously interested in art in about 1980 and became a full-time artist in 1990
How do you describe your style?
Difficult to find a simple description, with my nudes I aim for a 'live' quality, trying to catch something of the model's body language rather than a photographic likeness.
I think this is something I picked up during the course. I started out more trying to develop the photographic feel to the sketches but the gesture drawings help to deconstruct that. How long have you been teaching?
I started teaching in 1992 and have gradually developed my own approach to teaching and drawing.
Any message of those who want to try your course?

It's fun, very challenging and you'll learn something about looking as well as drawing. Absolute beginners are particularly welcome to join in.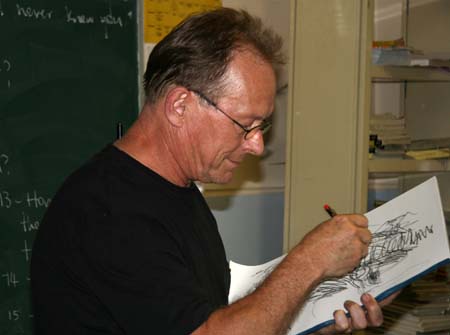 Anyone interested in finding more about Karl should check out his website http://www.kjmattas.com. There's some samples of his work as well as a link to an upcoming class in January 2009.
Posted: December 11th, 2008 under art.

One Response to "Life Drawing – Karl Mattas"