HEROES in Sydney
From my previous post, Heroes is one of my weekly must watch shows. Two of the Heroes' cast member were in Sydney earlier this year to promote the release of Heroes – Season 2 DVD. I was unable to attend but fellow blogger Arthur Lee was able to take some photos in this post.
Would have really like to gotten an autograph from Masi Oka (Hiro) as he's one of my favourite characters in the series. However, I'm able to share one of Arthur's photos of his encounter with Masi. (Special thanks to Arthur for letting me post your photo on this site!)
Arthur's Website :
http://thestixx.blogspot.com
Arthur's Photography Site :
http://www.arthurlee.info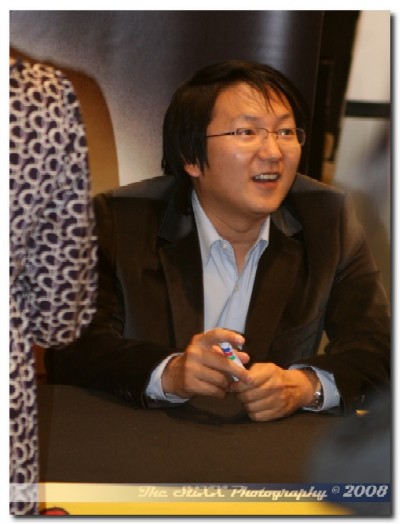 Posted: October 11th, 2008 under Movie TV, Photography.

One Response to "HEROES in Sydney"